"Iridium Flares"
On Nov. 10th Between 5:21:21 AM and 5:21:41 AM
There were two consecutive Iridium Satellites #51 & #4.
They caused -8 mag. Iridium flares, at ~ Elev. 47 dig ~352 deg N
Usually you would be lucky to see one -8 flare
every two weeks, these occurred 20 seconds apart!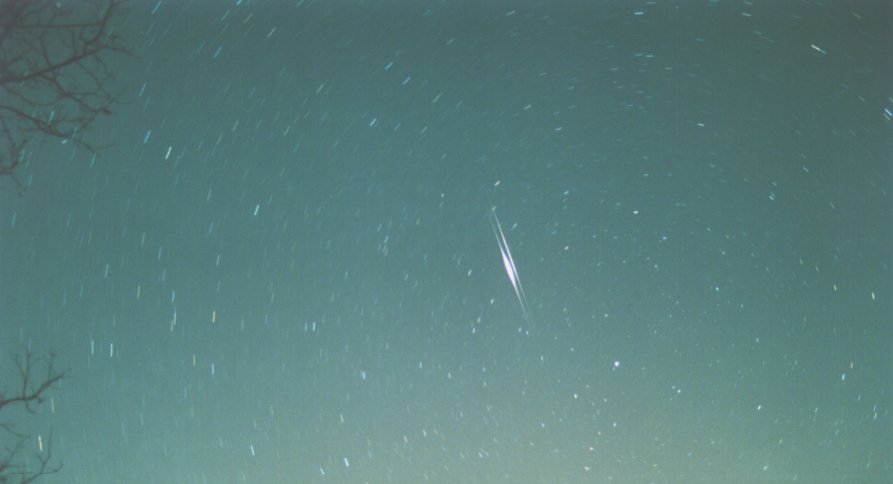 Pentax 35mm lens f3.5 Kodak MAX 400 film
~5 min exposure.
Time and location of Iridium flares and other satellites
at your locality can be found at
Heavens-Above

---
If you shop Amazon.com please use this link.
All our proceeds support this web site and our Near Earth Objects research program.

Take me back to
Sitemap
What's New
Table of Contents